Mitsubishi Asian Children Enniki Festa 2019-2020
Students of Sadeeqa's Learning System SLS Montessori School and College participated in Mitsubishi Asian Children's Enniki Festa 2019-2020.
Alisha Asif, student of SLS, Satellite Town Senior Branch won Mitsubishi PAC Award. M. Rayyan Atif, a student of SLS, won the AFUCA award.
Fun Sports Day was celebrated in all the branches of SLS. Students were enthusiastic to take part in the races and later enjoy the food and games stalls.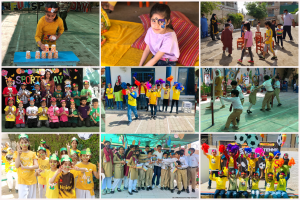 purpose-Built State of the Art
Zaraj Educational Complex
Community Support Programs
See our community support programs which include schooling from Grade I-VII and technical training for underprivileged children.